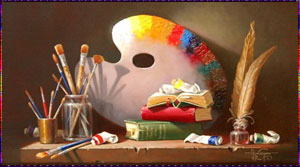 We Offer a Full Service Art Department to Assist you With ALL your Design Ideas!


To submit files to our art department, please e-mail us at: Art Dept.
Before you submit artwork to FX Graphix, please make sure they follow these specifications:



Format:

We will accept .cdr (Corel Draw 8 or less), .psd (Photoshop 5 or less), .wmf (Windows Metafile), .tif, or .ai files. For .cdr or .ai files, you must first convert all text to curves. For .psd files, you must first render your text layers. Failure to do this will result in font substitution. Alternatively, you may also send the font files that are required for the file.



Transfer:

The ideal means of transfer of artwork to FX Graphix is via the FX Graphix website's support system. You may send your artwork to us on the following media types:

3.5" floppy
Zip Disk
CD-ROM


Before mailing your 3.5" floppy disk, please wrap it in a few layers of tin foil - this will reduce the risk of the data being corrupted by magnets. Please write your PO Number on the disk, as well as the file names.